Garden Party Marquee Hire
The 20×20 is perfect for smaller garden parties where space is limited. This marquee is able to accomodate 30 standing guests, or can be used as an additional catering unit for large outdoor events.
GARDEN PARTY
Marquee Hire
£
420
(INC VAT + INSURANCE)
4 x 6 FT TRESTLE SERVING TABLES

SIDE WALLS (PLAIN + CLEAR)
Please note: 
These prices do not include delivery, erection/dismantling, collection and logistics.

Request a personalised quote using the form.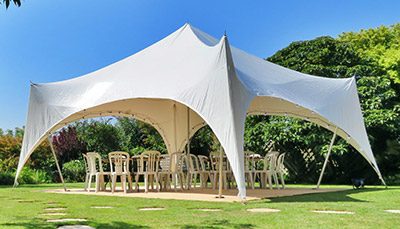 Garden Party
Marquee Hire
£
420
(INC VAT + INSURANCE)
3 ROUND, 1 SERVING TABLES

SIDE WALLS
&nbsp&nbsp&nbsp&nbsp&nbsp&nbsp&nbsp&nbsp&nbsp&nbsp(PLAIN + CLEAR)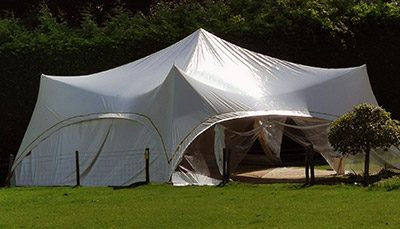 Informal Party
Marquee Hire
£
430
(INC VAT + INSURANCE)
SIDE WALLS
&nbsp&nbsp&nbsp&nbsp&nbsp&nbsp&nbsp&nbsp&nbsp&nbsp(PLAIN + CLEAR)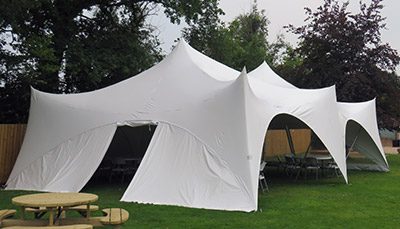 £
495
(INC VAT + INSURANCE)
SIDE WALLS
&nbsp&nbsp&nbsp&nbsp&nbsp&nbsp&nbsp&nbsp&nbsp&nbsp(PLAIN + CLEAR)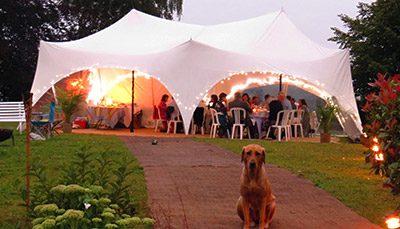 £
905
(INC VAT + INSURANCE)
6 x 4FT ROUND TABLES (SEAT 48)

SIDE WALLS
&nbsp&nbsp&nbsp&nbsp&nbsp&nbsp&nbsp&nbsp&nbsp&nbsp(PLAIN + CLEAR)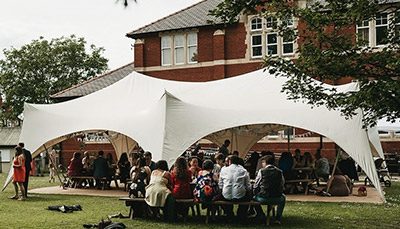 £
1100
(INC VAT + INSURANCE)
8 x 5FT ROUND TABLES (SEAT 80)

SIDE WALLS
&nbsp&nbsp&nbsp&nbsp&nbsp&nbsp&nbsp&nbsp&nbsp&nbsp(PLAIN + CLEAR)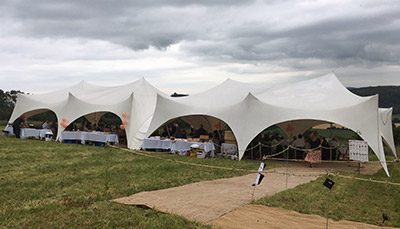 £
2260
(INC VAT + INSURANCE)
10 x 5FT ROUND TABLES (SEAT 100)

SIDE WALLS
&nbsp&nbsp&nbsp&nbsp&nbsp&nbsp&nbsp&nbsp&nbsp&nbsp(PLAIN + CLEAR)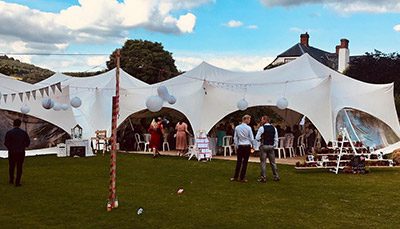 Large Wedding
Marquee Hire
£
3260
(INC VAT + INSURANCE)
THREE 38 x 28 Ft MARQUEES

15 X 5FT ROUND TABLES (SEAT 150)

SIDE WALLS
&nbsp&nbsp&nbsp&nbsp&nbsp&nbsp&nbsp&nbsp&nbsp&nbsp(PLAIN + CLEAR)