We often use these 20 ft x 20 ft marquees as standing room for smaller birthday events or as a catering/bar unit.
CATERING MARQUEE
Marquee Hire
£
380
(INC VAT + INSURANCE)
4 x 6 FT TRESTLE SERVING TABLES

SIDE WALLS (PLAIN + CLEAR)
Please note: 
These prices do not include delivery, erection/dismantling, collection and logistics.

Request a personalised quote using the form.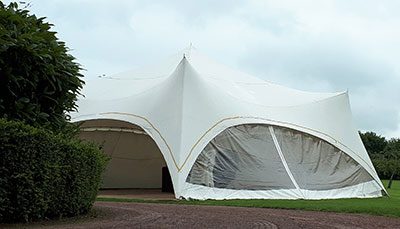 Catering Unit
Marquee Hire
£
350
(INC VAT + INSURANCE)
SIDE WALLS
&nbsp&nbsp&nbsp&nbsp&nbsp&nbsp&nbsp&nbsp&nbsp&nbsp(PLAIN + CLEAR)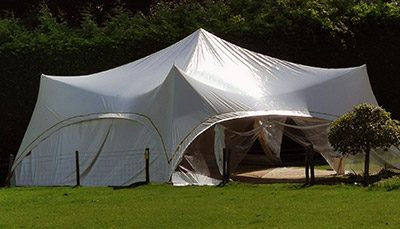 Informal Party
Marquee Hire
£
360
(INC VAT + INSURANCE)
SIDE WALLS
&nbsp&nbsp&nbsp&nbsp&nbsp&nbsp&nbsp&nbsp&nbsp&nbsp(PLAIN + CLEAR)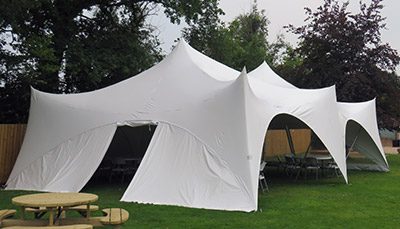 £
450
(INC VAT + INSURANCE)
SIDE WALLS
&nbsp&nbsp&nbsp&nbsp&nbsp&nbsp&nbsp&nbsp&nbsp&nbsp(PLAIN + CLEAR)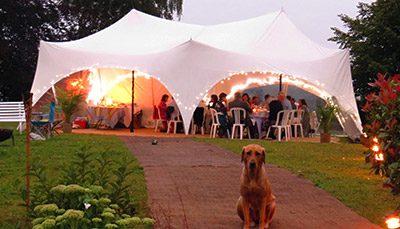 £
750
(INC VAT + INSURANCE)
6 x 4FT ROUND TABLES (SEAT 48)

SIDE WALLS
&nbsp&nbsp&nbsp&nbsp&nbsp&nbsp&nbsp&nbsp&nbsp&nbsp(PLAIN + CLEAR)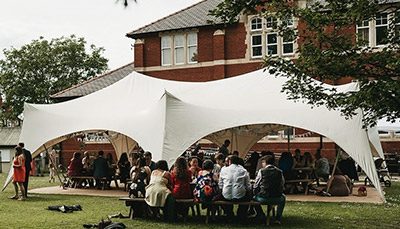 £
940
(INC VAT + INSURANCE)
8 x 5FT ROUND TABLES (SEAT 80)

SIDE WALLS
&nbsp&nbsp&nbsp&nbsp&nbsp&nbsp&nbsp&nbsp&nbsp&nbsp(PLAIN + CLEAR)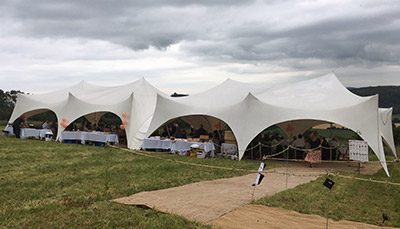 £
1950
(INC VAT + INSURANCE)
10 x 5FT ROUND TABLES (SEAT 100)

SIDE WALLS
&nbsp&nbsp&nbsp&nbsp&nbsp&nbsp&nbsp&nbsp&nbsp&nbsp(PLAIN + CLEAR)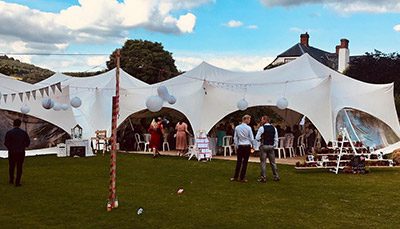 Large Wedding
Marquee Hire
£
2800
(INC VAT + INSURANCE)
THREE 38 x 28 Ft MARQUEES

15 X 5FT ROUND TABLES (SEAT 150)

SIDE WALLS
&nbsp&nbsp&nbsp&nbsp&nbsp&nbsp&nbsp&nbsp&nbsp&nbsp(PLAIN + CLEAR)