28 Ft x 38 Ft Marquee Hire
Our elegant yet versatile 28x38ft marquee is ideal for any outdoor occassion whether it be for weddings, birthdays, anniversaries or as festival event tents. When the sun shines take off the side walls and enjoy a completely panoramic view!
£
940
(INC VAT + INSURANCE)
8 x 5FT ROUND TABLES (SEAT 80)

2 x 6 FT TRESTLE SERVING TABLES

SIDE WALLS (PLAIN + CLEAR)
Please note: 
These prices do not include delivery, erection/dismantling, collection and logistics.

Request a personalised quote using the form.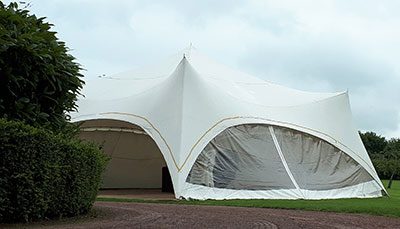 £
308
(INC VAT + INSURANCE)
SIDE WALLS (PLAIN + CLEAR)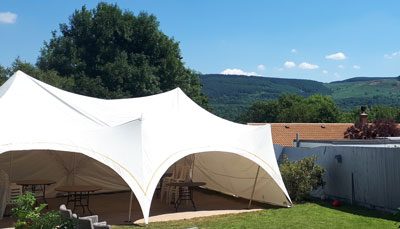 £
576
(INC VAT + INSURANCE)
3 x 5FT ROUND TABLES (SEAT 30)

SIDE WALLS (PLAIN + CLEAR)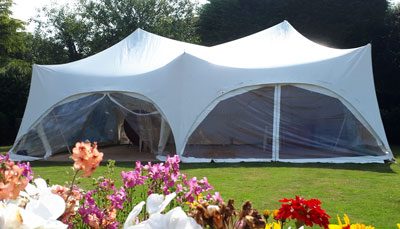 £
906
(INC VAT + INSURANCE)
8 x 5FT ROUND TABLES (SEAT 80)

SIDE WALLS (PLAIN + CLEAR)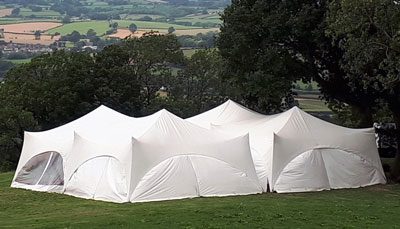 £
1858
(INC VAT + INSURANCE)
TWO 28 Ft x 28 Ft MARQUEES (Connected)

10 x 5FT ROUND TABLES (SEAT 100)

SIDE WALLS (PLAIN + CLEAR)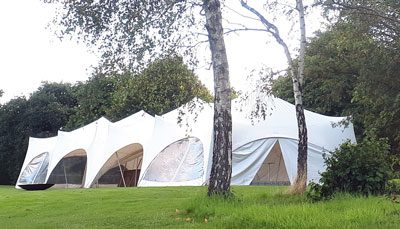 Wedding Party
Marquee Hire
£
2633
(INC VAT + INSURANCE)
THREE 38 Ft x 28 Ft MARQUEES (Connected)

14 X 5FT ROUND TABLES (SEAT 150)

SIDE WALLS (PLAIN + CLEAR)